The Ada Exchange app aims to bridge the gap between USD and cryptocurrencies by offering a solution that is accessible, cost-effective, and efficient. By enabling financial inclusion and unlocking the potential of digital assets.
We envision a future where anyone, regardless of their financial background, can easily convert their mobile money to ADA and vice versa, maximizing their earning potential and taking advantage of the benefits offered by cryptocurrencies.
Through our platform web/mobile, we aim to create a vibrant ecosystem that fosters financial independence, innovation, and economic opportunities for individuals in Africa.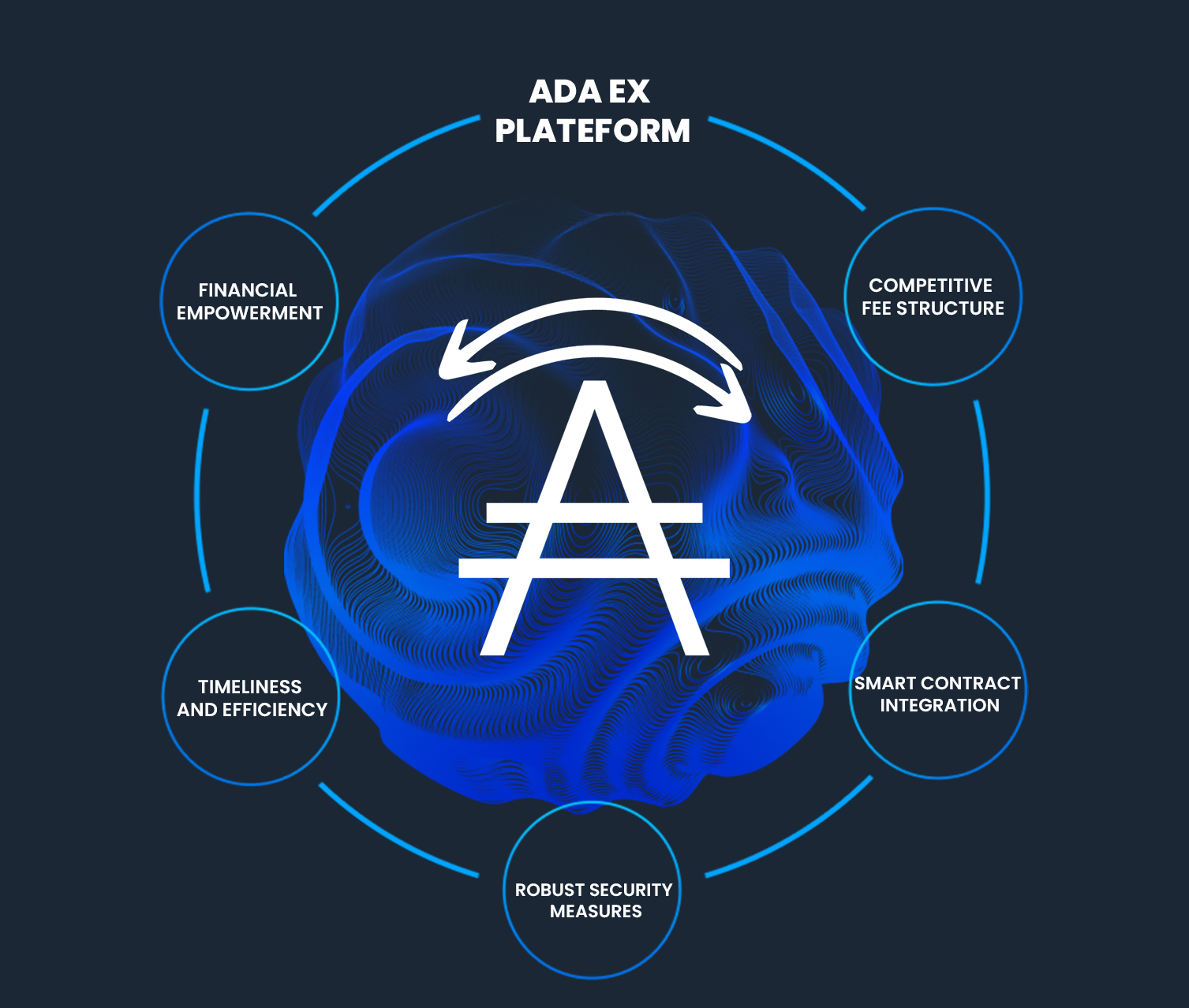 Main features of the Ada Exchange App
Exchange from ADA to USD :
Users can easily use the Exchange App to convert USD to ADA and vice versa via mobile money.
Users investment :
Users can pledge their USD in our account and receive commissions on exchanges made.
Local Exchange :
Users in a region can offer their local currency to buy ADA directly from other users.

The Ada Exchange application will revolutionize the use of cryptocurrency in Africa by offering seamless conversions between ADA and local currencies, facilitate local transactions and empower user investors.
By bridging the gap between mobile money and cryptocurrencies, we are creating a platform that perfectly aligns with the African market.
Low Transaction Fees and Time Efficiency
We leverage the power of blockchain technology to minimize the costs associated with conversion of ADA into local currencies.
By using stablecoins, users can manage the potential risks associated with ADA rate instability and ensure a more secure exchange experience.
Ada Exchange App is a mobile application designed to facilitate the exchange of ADA (Cardano) cryptocurrency into fiat currency, including USD, using Mobile Money services in Africa.